Last Ring
Take a moment to remember our friends and associates who have passed.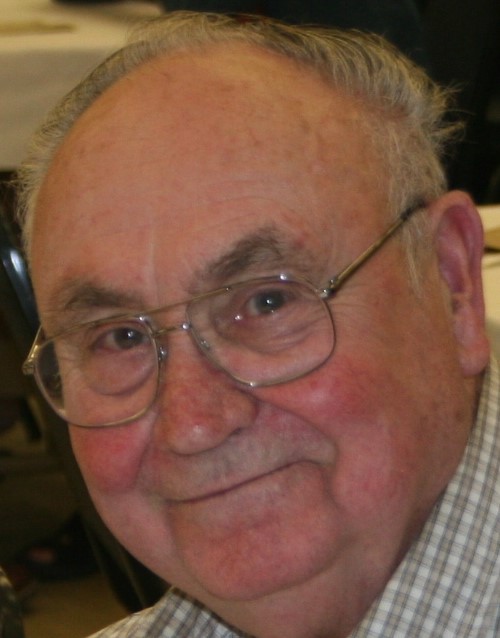 Ernie Randall #1224, retired Seattle Police Sergeant passed away on July 10, 2017 at the age of 89.

Ernie was born and raised in Seattle. While attending Garfield High, he participated in gymnastics and swimming, while becoming an Eagle Scout (only 3% earn this rank.) During his first two years at the University of Washington, he was on the dive team. The Korean War broke out, but he was deferred due to going to college. He just started his junior year when he ran out of money. He was also thinking about marriage. The swim team did not give scholarships, so off to the work world.

Ernie joined the Seattle Police Department on April 4, 1951. For the first seventeen years, he, worked at the Central Precinct - the first two years out of the old Flat Iron City Hall, not called the Yesler Building at Prefontaine and Yesler. Then, in 1953, out of the PSB. He was in Car 121. Later, he walked the waterfront beat with "Red" Haroldson #785. In the early 1960s, a young patrolman named Paul Jasperson #2082 was assigned to work a shift with Ernie. As they walked, he was showing Paul how to twirl the nightstick. Just at the critical moment, Murphy's Law appeared, Ernie lost control of the twirling baton, and it sailed through one of the Bon Marche's display windows. The "Bon" was not nearly as upset as the Department – "CUBO".

In 1968, he was promoted to sergeant. He became a mentor to an influx of new officers that started in 1967 through 1972 as a result of the IACP study recommending to increase the Department to 1205 officers, i.e., Jim Yoshida #3168 and Carl O'Leary #3151.

Ernie led by example. Instead of yelling orders, he gave suggestions and demonstrated the different ways to get the job done, while chewing his cigar.

In 1970, the Federal Government instituted a program called Law Enforcement Education Program (LEEP.) He went back to college and got an AA degree at North Seattle Community College. By this time, Roy Wedlund #2154, and others arranged with the University of Puget Sound to start a 4-year, and a master's program in Police Science. So, Ernie enrolled, earning his B.S., one quarter before his daughter earned hers at the U of W in the late 1970s.

In 1972, while on patrol, he was stopped at a red light, a citizen rear-ended the prowl car. The resulting injuries plagued Ernie the rest of his life. However, this accident helped him land a position in the Harbor Unit – his dream assignment.

During his first years in Harbor, one officer could take a boat out, which he did one shift while looking for deadheads – floating logs. He found one. As he maneuvered the boom around to hook up the deadhead, the boom swung around and hit Ernie in the head, knocking him out for several minutes. Fortunately, he fell inside the boat. Because of this incident, the policy was changed to two officers required to man a patrol boat.

On another shift, one of his pre-teen daughters and her girlfriend unexpectedly arrived at the Harbor Station to see dad. Ernie, surprised but not dismayed, kind of started the "Take Your Daughter to Work" program. He took them out on the boat, unauthorized. And wouldn't you know, along came a speed boat racing up Lake Union causing a large wake. Duty called, so he gave pursuit, stopped the offender, who happened to be an SPD lieutenant. As Ernie proceeded with his oral warning and safety lecture, the lieutenant was not going to let the sergeant have the last word. The lieutenant interrupted Ernie, saying, "I tell you what. If you don't tell on me, I won't mention your underage police girl crew." The on-view offenses mutually resolved.

Ernie's on-duty injuries forced him to retire after 28 year and 5 months of service. He hated to leave Harbor, so he often returned to the station, put on coveralls, and helped maintain and repair the boat. Sometimes he would prepare a spaghetti and shrimp gumbo feed for the crew, just as he did while on the job. He had to work this into his duties as President of the Foot Printers and RAP.

Ernie was a great handyman. He learned construction and remodeling from his father, who added glitter to his popcorn ceiling jobs. This became the rage during the 1950s and 1960s. The two worked together during Ernie's early years on the Department. So, in retirement, he used these skills to recondition houses and flipped them. He did this between his hunting, fishing, and camping trips, and world travels with his wife, Virginia. She was always the best thing in his life, even when she was cheating as they played cribbage. She preceded him in death in 2005. Then Ernie took his grandchildren and great-grandchildren on his sport excursions. If a young child did not catch a fish and were bored and inattentive, he would take one of his fishes, put it on the child's hook and let them reel it in as if it had just been caught.

Ernie is survived by his daughters, Lynn, Tonya, Patty, Delores, and Donna; sons, Mike, J., Clifford, and Don; four grandchildren and seven great-grandchildren.