Last Ring
Take a moment to remember our friends and associates who have passed.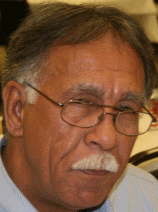 Geoff Getchman #3322, retired Seattle Police Lieutenant and Helicopter Pilot, passed away on April 2, 2016. He was 69 years of age upon passing.

Geoff's dad was serving in the US Army when Geoff was born in Legaspi, Philippines. When his dad got out of the Army, the family moved to Maple Valley. Geoff attended Tahoma High. He participated in Track and set the school distance record for throwing the javelin, which lasted for many years. Upon graduation in 1964 he enrolled in the University of Washington. After five quarters he began to run out of money so he signed up for the Police Department. He passed the tests but it took a while for the Department to get back to Geoff. By now he was desperate enough for money that he volunteered for the Regular Army. He scored high enough to choose his MOS – flying helicopters.

During his first tour in Vietnam, he was grievously wounded. He was sent to Japan and then Madigan Army Hospital to recover. When he did recover, he was sent back to Vietnam to finish his tour. He volunteered for a second tour. During this tour, the letter arrived from the Department that requested Geoff come to an interview. He replied that he would when his tour was up in twelve months or so. By the time he was discharged, his standing on the register for hiring had expired. He went through the process again but while waiting, he went to work at Boeing. Geoff was a workaholic.

He was hired on the Department in January 6, 1970. His Academy Class was the first to attend the new state BLET complex at Providence Heights in Issaquah. Two of his classmates, Brent Wingstrand #3317 and Harry James #3050 remember Geoff's introduction speech about why he wanted to be a police officer – "to fly helicopters, that's all folks." Fifteen months later he was assigned to Harbor to pilot the newly acquired helicopters. He did this for eight years. His partner pilot (they had hundreds of flights together) Lynn Stark #2631, claims Geoff was probably our best pilot. The machine was almost part of him. When the Department got rid of the last helicopter in January 1979, Geoff became a diver. In May he married Cherie. They had taken scuba lessons together.

On November 7, 1979 he returned to Patrol in preparation for his promotion to sergeant five months later. As a sergeant, he was assigned to Burglary and Theft where he worked with Kevin O'Keefe #4588. Geoff's next assignment was IIS. In 1990 he was assigned to Advanced Training for two years. Then back to Patrol in the West and East Precincts for the next four years. In January 1996 he was promoted to Lieutenant and stayed East for another eighteen months. Then he moved to the Metro Division overseeing K9 and Mounted. His main job was to get the new horse barn built in the White Center area. He and Mike Quinn #6137 worked on this project. The residents did not want it and filed a lawsuit. Geoff sweet-talked them into dropping their lawsuit and got the new stable built in West Crest Park. His next staff assignment was to work as the liaison to Sound Transit, protecting the Department's interest from the three Sheriffs (Pierce, Snohomish and King Counties) taking over all security dollars. Geoff did such a good job fighting Sound Transit, that they hired him after he retired in September 2002 as a part time security consultant.

Geoff retired after almost thirty years of service with the Department. He took the part time job with Sound Transit as an environmental security designer consultant. About eighteen months later, the Chief of Security was called to active duty in Iraq so Geoff became the Acting Chief, working full time for over a year. When the Chief returned, Geoff stayed full time until 2012 when he retired after ten years. He would have loved to work longer, but his health would not allow it.

During retirement, Geoff was very active in the Vietnam Helicopter Pilots Association, VFW post in Milton, and the International Police Association. Cherie and Geoff took a trip to Israel. Being half Prussian, he went to every old castle in the Holy Land that he could get an excursion to that was built by the Teutonic Order of Knights, or Knights Templar.

Geoff is survived by his wife of thirty five years, Cherie; five sons, Joshua, Aaron, Stuart, Jeffe and Stephen (these last two followed their father into the Army); four grandchildren and one great-grandson.